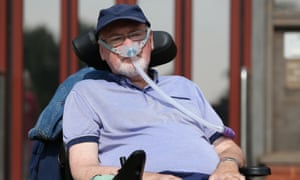 Noel Conway, 67,  has motor neurone disease,  a condition that results in progressive  weakness of the muscles including respiratory muscles. He was a fit healthy man who used to enjoy a range of sports such as skiing however he now has virtually no movement and needs a ventilator to help him breathe. He argued that he wanted a doctor to be allowed to prescribe a lethal dose when his health deteriorates and does not want to be entombed in his body.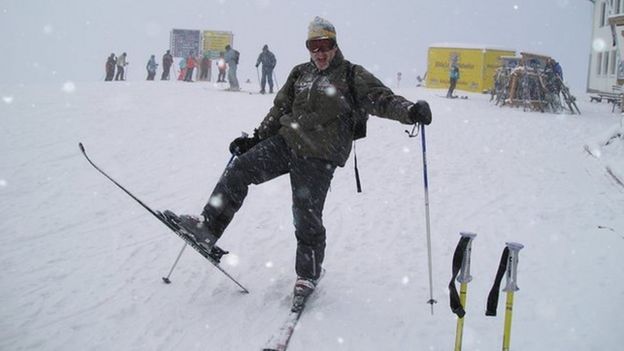 Before his illness Noel Conway was a keen cyclist, skier and climber
Currently any doctor helping him to die would face up to 14 years in prison. He argued that the alternative would be pulling out his breathing apparatus which would lead to an uncomfortable and distressing death by suffocation. He said he could either bring about his own death while still physically able to do so, or await death with no control over how and when it came.
Assisted suicide is in the news a lot and is often the subject of ethical scenarios at medical school interviews.
Arguments against assisted suicide
1.'Thou shalt not kill' is one of the oldest moral commands. It has been a key part of medical ethics for centuries. The original Hippocratic oath states 'I will give no deadly medicines to anyone if asked, nor suggest any such counsel.' Many religious people contend that only God has the right to give or take life.
2. Those that are infirm may be pressurised to die or made to feel selfish or a burden if there was this option. Peter Saunders, from the Care Not Killing Alliance, said the decision was right "because of the concern that vulnerable people might be exploited or abused by those who have a financial or emotional interest".
3 Slippery slope arguments. The 'slippery slope' argument holds that if assisted suicide was practised for people like Mr Conway then it would become acceptable to allow it for less clear cut cases and eventually you may end up with a situation as in Nazi Germany where those deemed to be defective were killed.
4. With good pain control and counselling, suffering will be minimised.
Arguments for assisted suicide:
1. The person's right to autonomy, control over his or her life. According to polls most people in the UK feel that they should be able to have some control over when and how they die. In many philosophical traditions 'egoistical suicide' [death for one's own reasons such as to avoid pain] is considered selfish and wrong. However the aim of 'altruistic suicide' which is carried out for the love of others or for the religion [eg Jesus praises a man who lays down his life for others [John 15;13] ] is more acceptable to most religions. It can be argued that someone who wishes to die in order not to be a burden is following the same principles.
2. Some, such as Debbie Purdy, who had multiple sclerosis, have argued that if her husband faced prosecution for helping her to commit suicide she would travel to Dignitas earlier while she could do so alone. However if the law permitted her to have help she would delay dying.
3. Even with the best palliative care [treatment of the dying] suffering and pain are common. Dr Ann McPherson, who set up the charity and website 'Teenage Health Freak' and supported a change in the law on assisted dying, died recently from pancreatic cancer. Her daughter wrote in the BMJ 'our mum died slowly and in pain. …The law needs to change to allow terminally ill but mentally competent people the right to a more dignified death than my mum'.
Euthanasia
Active euthanasia is when death is brought about by an act – for example when a person is killed by being given a deliberate overdose of pain-killers.
Passive euthanasia is when death is brought about by an omission – i.e. when someone lets the person die. This can be by withdrawing or withholding treatment. Eg stopping a ventilator.
Active euthanasia is illegal while passive euthanasia is legal. 'Thou shalt not kill but need'st not strive officiously to keep alive.' [Arthur Clough 1850']. It has been argued that often the moral difference between acts and omissions is tiny. The Catholic Church for example sees no difference between the two – 'The act or omission which, of itself or by intention causes death in order to eliminate suffering constitutes a murder.' [Catechism of the Catholic Church] NB In common language euthanasia is often used to mean active euthanasia.
What society thinks is usually reflected in the laws of a country. Assisted suicide is presently illegal but the view of the general population seems to be shifting with about three quarters of the population now reportedly backing assisted suicide. This is reflected by the lack of prosecutions of those helping loved ones go to Dignitas [the clinic offering assisted suicide in Switzerland].'The law has a stern face but a kind heart' is how Baroness Finlay described the present situation. However Lord Falconer has said:
'No one has the stomach to enforce the current law, because it is inhumane and further provides no protection for the vulnerable. The threat [of prosecution] forces some people to die alone and earlier than otherwise for fear of what may happen to those who accompany them.'
The Director of Public Prosecutions was asked by Debbie Purdy a multiple sclerosis sufferer under what circumstances her husband would be not be prosecuted if he helped her travel to Dignitas. He produced a set of guidelines in 2009 in which he stated that the patient had to have shown that they had come to a 'clear, settled and informed decision' to commit suicide and that the loved one who aided them was entirely motivated by compassion.